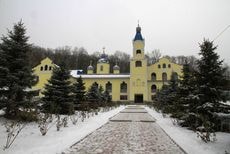 Monastery "Veveriţa" is a recently formed monastic settlement, situated on the outskirts of the village with the same name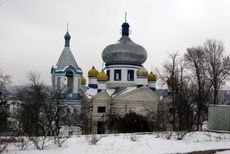 Bocancea Monastery is located in the village of the same name, Singerei district, 105 km from Chisinau, 40 km from Balti.
Reflection of your opportunity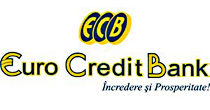 BC "EuroCreditBank" S.A. has been founded in September, 1992.
In April 2010 took place general meeting of shareholders BC "EuroCreditBank" S.A. Net profit for 2009 year constituted 10.692thousand lei. According to the decision of the general meeting of shareholders 77,5% of the obtained profit will be directed to the reserve capital creation and 22,5% on capitalization.
Total assets BC "EuroCreditBank" S.A. in 2009 year increased with 22,5%, constituting 280.192 thousand lei; generating profit assets – with 21,8%, constituting 158.151,2 thousand lei, TNC - constituting 144.729 thousand lei. Total Bank income in current period constituted 55.175 thousand lei, increase with respect to the current period of the last year constituted – 2,4%, expences constituted– 37.070,0 thousand lei. Return on assets (ROA) for the 2009 year constituted 4,35%, return on equity (ROE) – 6,8%.
Branch and Representative EuroCreditBank
Publication date: 2011-01-03
Read More>>


HELPFUL INFORMATION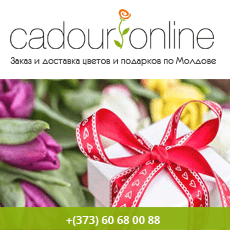 TELEPHONE NUMBERS OF TAXI SERVICES IN CHISINAU
☎14002 ☎14111 ☎14428 ☎14100 ☎14333 ☎14747 ☎14499 ☎14555 ☎14911 ☎14101 ☎14000 ☎14110 ☎14250 ☎14441 ☎14444 ☎14005 ☎14554 ☎14800 ☎14004 ☎14120 ☎14222 ☎14006 ☎14090 ☎14442 ☎14007 ☎14098 ☎14448 ☎14008 ☎14999 ☎14474 ☎14545 ☎14700 ☎14777