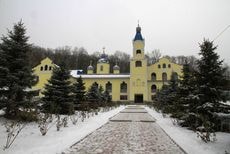 Monastery "Veveriţa" is a recently formed monastic settlement, situated on the outskirts of the village with the same name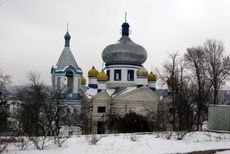 Bocancea Monastery is located in the village of the same name, Singerei district, 105 km from Chisinau, 40 km from Balti.
Energbank - ENERGY IN MOVEMENT!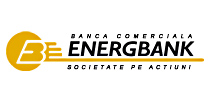 The Commercial Bank Energbank joint-stock company. The bank was established on 16 January 1997 . 96.8 % of Bank shares belong to enterprises with different patterns of ownership, 3.2 % shares belong to individuals. The authorized capital of the Bank makes 100000000 MDL.
The bank is the cofounder of the Interbank Guarantee Society "Garantinvest", Credit Bireaus "Biroul de credit",Deposit Guarantee Fund in the banking system of the Republic of Moldova , member of the Moldovan Stock Exchange and National Depository, professional participant of the securities market, member of the Banks Association of Moldova, associate member of the international payment system "VISA" Int. and "Master Card" Int. The Bank's auditor is the international audit firm GrantThornton.
The Bank had 70 representative offices (in Chisinau and in the districts of the Republic of Moldova ).
During the years of its activity, the Bank has managed to gain the reputation of a reliable and professional business partner. Due to its deliberate and sound policy in the field of financial management, JSCB ENERGBANK has considerably strengthened its positions in the financial market of Moldova and maintains positive growth trends as regards all performance indicators.
The Bank policy in the field of customer service is based on the principle of mutual benefit and business cooperation. The development and introduction of new banking technologies and maintenance of high quality of services have become the background of the Bank's relations with its customers.
Creating conditions for the development of its customers' business, JSCB ENERGBANK has been constantly improving the quality and level of its services. We grow for and together with our customers, always offering new opportunities of multilevel cooperation. Partnership interaction of the Bank and its customers is the guarantee of wellbeing and prosperity of the Moldovan economy. The bank is looking confidently forward. Offering address solutions, strictly observing confidentiality of relations between the partners, ENERGBANK remains the Bank of private business and provides flexible approach to the interests of its customers. At the same time, the Bank always follows the accumulated experience, advanced banking technologies, financial and intellectual resources.
Branch and Representative EnergBank
Publication date: 2011-01-03
Read More>>


HELPFUL INFORMATION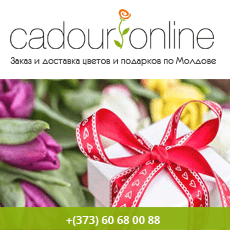 TELEPHONE NUMBERS OF TAXI SERVICES IN CHISINAU
☎14002 ☎14111 ☎14428 ☎14100 ☎14333 ☎14747 ☎14499 ☎14555 ☎14911 ☎14101 ☎14000 ☎14110 ☎14250 ☎14441 ☎14444 ☎14005 ☎14554 ☎14800 ☎14004 ☎14120 ☎14222 ☎14006 ☎14090 ☎14442 ☎14007 ☎14098 ☎14448 ☎14008 ☎14999 ☎14474 ☎14545 ☎14700 ☎14777