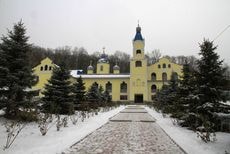 Monastery "Veveriţa" is a recently formed monastic settlement, situated on the outskirts of the village with the same name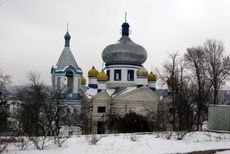 Bocancea Monastery is located in the village of the same name, Singerei district, 105 km from Chisinau, 40 km from Balti.
FinComBank - Together throughout your life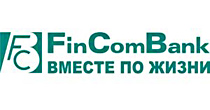 23.11.92 Constituent Agreement on FinComBank establishment was signed.
01.07.93 The NBM issued Licence Nr. 50 allowing FinComBank banking activities.
07.09.93 First deposit agreement with a corporate client was signed.
23.09.93 The NBM issued internal Licence No.24 allowing FinComBank to make currency operations.
04.11.93 FinComBank opened first deposit account to a private person.
07.12.93 FinComBank joined a list of founders of the Moldovan Stock Exchange.
17.05.08 Opening of the Calarasi
20.06.2008 The signing of the Treaty on a loan with WNISEF $ 5 million
07.01.2008 15-year anniversary of "Fincombank".
Activities of branches
Branches carry out the following operations in lei and / or foreign currency:
receiving interest and interest-bearing deposits (demand deposits and time deposits);
loans (consumer and mortgage, factoring with or without right of recourse, financing of trade transactions, the issuance of guarantees and warranties, etc.)
borrowing funds, the purchase or sale, through bank accounts or account of customers (except for subscription of securities):
provide cash settlement services;
Issue and administration of payment instruments (credit and passbooks, traveler's checks, bank drafts);
Buy and sell funds (including foreign currencies);
Financial leasing;
provision of services relating to credit;
services as an agent or financial advisor, except for the services referred to in paragraphs a) and b);
foreign currency transactions, including futures contract for the sale of foreign currency;
provision of trust services (investment and administration of trust funds deposited with securities of other values and their administration)
conducting transactions via the payment system;
operations with bank cards;
placement of funds for utilities (electricity, telephone, etc.).
Branch and Representative FinComBank
Publication date: 2011-01-03
Read More>>


HELPFUL INFORMATION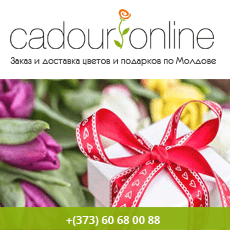 TELEPHONE NUMBERS OF TAXI SERVICES IN CHISINAU
☎14002 ☎14111 ☎14428 ☎14100 ☎14333 ☎14747 ☎14499 ☎14555 ☎14911 ☎14101 ☎14000 ☎14110 ☎14250 ☎14441 ☎14444 ☎14005 ☎14554 ☎14800 ☎14004 ☎14120 ☎14222 ☎14006 ☎14090 ☎14442 ☎14007 ☎14098 ☎14448 ☎14008 ☎14999 ☎14474 ☎14545 ☎14700 ☎14777