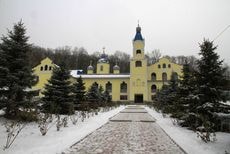 Monastery "Veveriţa" is a recently formed monastic settlement, situated on the outskirts of the village with the same name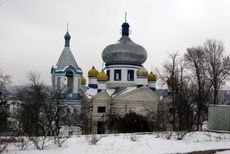 Bocancea Monastery is located in the village of the same name, Singerei district, 105 km from Chisinau, 40 km from Balti.
BC "ProCredit Bank" SA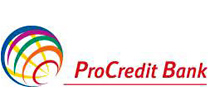 On December 17, 2007 Commercial Bank ProCredit Bank S.A. received the license for financial activities. It is an international bank with 100% foreign capital, the shareholders of bank are: ProCredit Holding AG, Germany, KfW, Germany and Stichting DOEN Postcode Loterij/Sponsor Loterij/BankGiro Loterij, The Netherlands.
C.B. "ProCredit Bank" S.A. is a part of ProCredit Bank group present in 21 countries on 3 continents (Eastern Europe, Latin America and Africa). C.B. "ProCredit Bank" S.A. is a bank oriented to development, which offers a range of the highest level services. In our lending activity we focus on financing of small and medium enterprises thus helping them grow and develop, therefore participating in the development of national economy and creation of new jobs. At the same time C.B. "ProCredit Bank" S.A follows the principle of education of a savings culture among its customers.
C.B. "ProCredit Bank" S.A. intends to be a "neighbourhood bank" with social responsibility which offers a wide range of simple and accessible banking services and products at the most advantageous conditions for people who live and work in the community. C.B. "ProCredit Bank" S.A. aims to establish new standards regarding clients serving quality and incontestable ethics of business relations by offering financial services in equitable conditions, thus contributing to growth of population confidence in banks activity.
Branch and Representative ProCredit Bank
Publication date: 2011-01-03
Read More>>


HELPFUL INFORMATION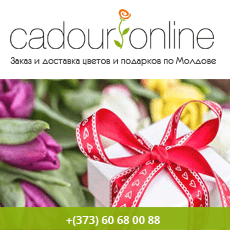 TELEPHONE NUMBERS OF TAXI SERVICES IN CHISINAU
☎14002 ☎14111 ☎14428 ☎14100 ☎14333 ☎14747 ☎14499 ☎14555 ☎14911 ☎14101 ☎14000 ☎14110 ☎14250 ☎14441 ☎14444 ☎14005 ☎14554 ☎14800 ☎14004 ☎14120 ☎14222 ☎14006 ☎14090 ☎14442 ☎14007 ☎14098 ☎14448 ☎14008 ☎14999 ☎14474 ☎14545 ☎14700 ☎14777