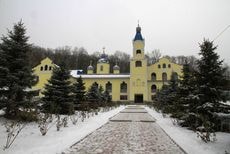 Monastery "Veveriţa" is a recently formed monastic settlement, situated on the outskirts of the village with the same name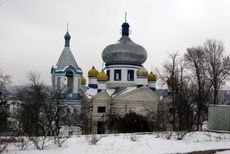 Bocancea Monastery is located in the village of the same name, Singerei district, 105 km from Chisinau, 40 km from Balti.
EXIMBANK - Gruppo Veneto Banca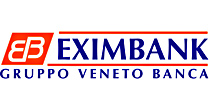 The JSCB "EXIMBANK-Gruppo Veneto Banca" was created by the Decree of the President of the Republic of Moldova # 4 of January 10, 1994 on the basis of the Moldavian branch of the former Bank for Foreign Economic Affairs of the USSR. It later became the foreign currency transactions department of the National Bank of Moldova.
The official date of birth of the Bank is April 29, 1994 – the date of the registration of EXIMBANK-Gruppo Veneto Banca by the National Bank of Moldova (# 71).
From the beginning of its activity the bank has headed for expansion of the range of services and for the improvement of the quality of service. All that allowed increasing customer base from 1 004 up to 34 263 clients (on July 1, 2007).
Among the clients are many business leaders, representations of the international organizations and embassies of the foreign countries.
On May 15, 2006 EXIMBANK became a member of Veneto Banca Group after its 100% acquisition by Veneto Banca s.c.p.a.( Italy).
Today the bank provides a traditional range of bank services (account maintenance, cash management, crediting, deposit operations, international payments, operations with securities), as well as hi-tech bank services and products, such as operations with bank cards ("VISA International" and "MasterCard International"), and products based on Internet technologies (Internet banking "EXIMBANK-ONLINE", online access to the card account).
JSCB "EXIMBANK-Gruppo Veneto Banca" is one of the participants of the Fund for Guaranteeing Deposits in the banking system, created in accordance with the Law No 575-XV of 26.12.2003 "On guaranteeing deposits of private persons in the banking system".
The expansion of the bank's regional network, which represents an important channel of the distribution of services and products, allows serving clients in Soroca, Balti, Orhei, Ungheni, Hincesti, Caushani, Comrat, Cagul and Taraclia.
Now the bank has a network of the following divisions of the bank: 20 Branches and 18 Representatives Offices in the country and in the capital city of Chisinau.
Branch and Representative EximBank
Publication date: 2011-01-03
Read More>>


HELPFUL INFORMATION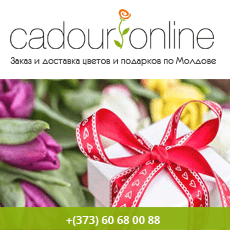 TELEPHONE NUMBERS OF TAXI SERVICES IN CHISINAU
☎14002 ☎14111 ☎14428 ☎14100 ☎14333 ☎14747 ☎14499 ☎14555 ☎14911 ☎14101 ☎14000 ☎14110 ☎14250 ☎14441 ☎14444 ☎14005 ☎14554 ☎14800 ☎14004 ☎14120 ☎14222 ☎14006 ☎14090 ☎14442 ☎14007 ☎14098 ☎14448 ☎14008 ☎14999 ☎14474 ☎14545 ☎14700 ☎14777