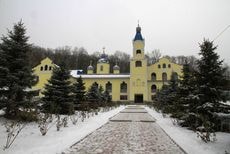 Monastery "Veveriţa" is a recently formed monastic settlement, situated on the outskirts of the village with the same name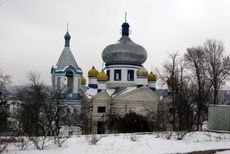 Bocancea Monastery is located in the village of the same name, Singerei district, 105 km from Chisinau, 40 km from Balti.
Before you visit a foreign country, each tourist will think about placing. And Moldova - are no exception to this rule.

Different hotels offer different services. Some provide transportation from the airport, otherwise - no. Most hotels have breakfast included.

Unfortunately, in Moldova, not in every village there is a hotel. But still, most foreign tourists come to the capital of Moldova, and hotels in Chisinau in short supply. Because if you decided to visit Moldova, choose the most suitable hotel you and welcome.
Nobil Luxury Boutique Hotel *****
Chisinau, str M Eminescu 49 / 1 Tel: (+373 22) 400 491
7, ARBORILOR str. 2025, CHISINAU, MOLDOVA, Tel.: (+373 22) 84-04-84;
6/2, Trandafirelor srt. 2038, Chisinau, Moldova tel.: (+373 22) 57-40-80;
Tourist Complex Chateau Vartely

Orhei, str. Elibererii, 170/6 Phone/Fax: (+373 235) 31 0 13
127, 31 August 1989 str., MD-2012, Chisinau, MOLDOVA, tel: (+373 22) 208104
Mun. Chisinau, MD 2008, str. Vasile Lupu, 16, Phone: (373 22) 80 40 40
Leogrand Hotel & Convention Center

Mitropolit Varlaam str. 77, MD-2012, Chisinau, Moldova, Tel.: (+373 22) 201 201,

Luna Hotel***
MD – 2004 Moldova, Chisinau, Petru Movila str. 4 Tel.: (373 22) 23 35 23,



HELPFUL INFORMATION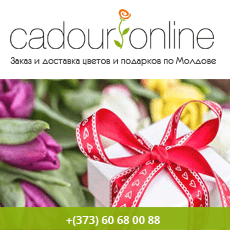 TELEPHONE NUMBERS OF TAXI SERVICES IN CHISINAU
☎14002 ☎14111 ☎14428 ☎14100 ☎14333 ☎14747 ☎14499 ☎14555 ☎14911 ☎14101 ☎14000 ☎14110 ☎14250 ☎14441 ☎14444 ☎14005 ☎14554 ☎14800 ☎14004 ☎14120 ☎14222 ☎14006 ☎14090 ☎14442 ☎14007 ☎14098 ☎14448 ☎14008 ☎14999 ☎14474 ☎14545 ☎14700 ☎14777