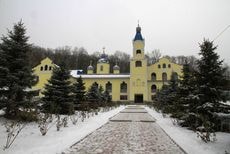 Monastery "Veveriţa" is a recently formed monastic settlement, situated on the outskirts of the village with the same name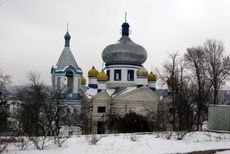 Bocancea Monastery is located in the village of the same name, Singerei district, 105 km from Chisinau, 40 km from Balti.
Europa Hotel***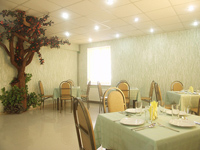 The EUROPA Hotel is based in the central part of the Chisinau city, the capital of the Republic of Moldova in the neighborhood of International Exhibition Center "Moldexpo".
The EUROPA Hotel situated 20 km from Airport, 7 km from Railway station and 4 km from bus station, is centrally positioned to accommodate business travelers and tourists. Made of comfort, style, elegance – EUROPA Hotel with its unique design: Crystal chandeliers, elegant marble floors, rich carpets create a special and distinguished atmosphere for tourists.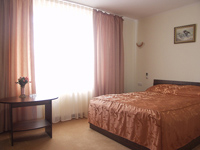 Our hotel comprises 46 comfortable rooms single and apartments. All of the rooms are decorated in a tasteful, modern style and equipped with the same elements of comfort: elegant furniture, bathroom, satellite television, Internet access, free Wi-Fi in all rooms, telephone, air-conditioning, mini-bar, etc. Our visitors can enjoy our genuine food philosophy: EUROPA
Hotel offers you a unique way to taste the sophisticated universe of haute-cuisine. Our crafty food gurus will do their best in order to make all your gastronomical dreams come true.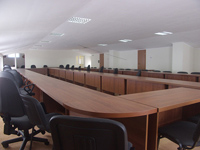 On request of business people, it is possible to organize conferences, symposiums, workshops, business meetings, offering spacious conference halls. Our guests can benefit from the services of beauty salon, bank and exchange office, post office, shops situated in the neighborhood of the hotel. The accommodation rates vary between 60-75 EUR including breakfast and parking. Travel agencies and other economic agents can benefit discount up to 15% of the established rates.
Contact

Mun. Chisinau, MD 2008, str. Vasile Lupu, 16
Phone: (373 22) 80 40 40, (373 22) 80 40 41
Fax: (373 22) 80 40 43
www.europahotel.md


HELPFUL INFORMATION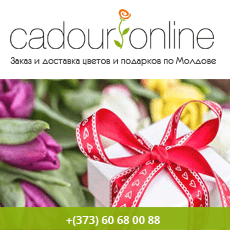 TELEPHONE NUMBERS OF TAXI SERVICES IN CHISINAU
☎14002 ☎14111 ☎14428 ☎14100 ☎14333 ☎14747 ☎14499 ☎14555 ☎14911 ☎14101 ☎14000 ☎14110 ☎14250 ☎14441 ☎14444 ☎14005 ☎14554 ☎14800 ☎14004 ☎14120 ☎14222 ☎14006 ☎14090 ☎14442 ☎14007 ☎14098 ☎14448 ☎14008 ☎14999 ☎14474 ☎14545 ☎14700 ☎14777