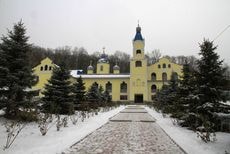 Monastery "Veveriţa" is a recently formed monastic settlement, situated on the outskirts of the village with the same name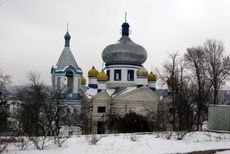 Bocancea Monastery is located in the village of the same name, Singerei district, 105 km from Chisinau, 40 km from Balti.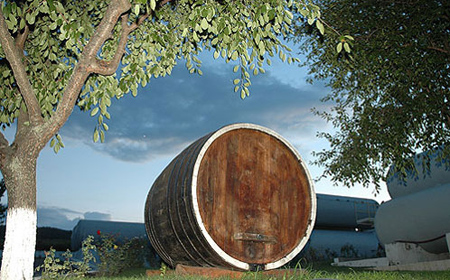 Vine that grows on the hills Moldova allows production of various types of wine, white wine from the wine ruby from wine and sweet semidulce sec. Moldovan wines are recognized worldwide by its particular flavor and style and of course its taste delicious. Wine collectors and wine cellars are kept in cellars, recently became a real card at international competitions of the Republic of Moldova.
So it's no wonder that today Moldova is in the top ten countries in the world of great wine producers of exceptional quality. The tourists are set out in the country's famous wine cellars, which can leave anyone amazed
Cellars from Mileştii Mici
Publication date: 2011-01-11

Cellars Mileştii Mici form a true city underground străzisubterane, whose length is 120km marede. Cellars "Small Mileştii"were entered in Guinness Book as the largest wine collection in Europe. "Golden Collection" includes the approximately 2 million bottles of wine.

Read More>>
Cellars from Cricova
Publication date: 2011-01-11

Cricova wine cellar was built in 1952. Cricova is considered the second city by size wine. Cricova collection includes more than one million bottles of wine collectors lassic. Mostly these are caused by Cricova, but the collection are presented and wines from other countries, including Germanys renowned collection of aviation minister Herman.

Read More>>
Tourist complex Château Vartely
Publication date: 2011-01-11

The company Chateau Vartely LTD is the the producer of premium class wine from the best European grape variety's, grown Southern and Central regions of the country. Chateau Vartely – is a young but ambitious in the good meaning of the word wine making company, placed directly in the orhean region.

Read More>>
Wine Complex Purcari
Publication date: 2011-01-11

It was founded in 1827 on lands belonging to monasteries Ateno-Conte. Here you can see the underground staff, where the French oak barrels, remain the best sorts of wine and some well known and exclusive blend as Red and Black Purcari Purcari.

Read More>>


HELPFUL INFORMATION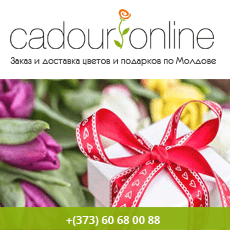 TELEPHONE NUMBERS OF TAXI SERVICES IN CHISINAU
☎14002 ☎14111 ☎14428 ☎14100 ☎14333 ☎14747 ☎14499 ☎14555 ☎14911 ☎14101 ☎14000 ☎14110 ☎14250 ☎14441 ☎14444 ☎14005 ☎14554 ☎14800 ☎14004 ☎14120 ☎14222 ☎14006 ☎14090 ☎14442 ☎14007 ☎14098 ☎14448 ☎14008 ☎14999 ☎14474 ☎14545 ☎14700 ☎14777