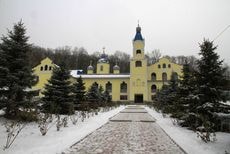 Monastery "Veveriţa" is a recently formed monastic settlement, situated on the outskirts of the village with the same name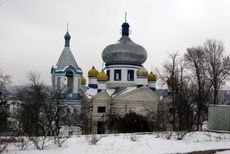 Bocancea Monastery is located in the village of the same name, Singerei district, 105 km from Chisinau, 40 km from Balti.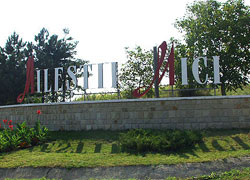 The priest of the "Saint Nikolai" church, situated in Milestii Mici and found in 1870, Emmanuel Brihunet, revealed some references about the village in old manuscripts, dating from 30th of March, 1528.

In these ancient chronicles it is mentioned that the King Petru Rares gave to its grandson Lashko-Voda from Isnovet village three other villages, two of which were situated below, and one higher than Isnovet River.

Lashko had a lot of other heritage, so he gave one of the villages to his relative Milea who immortalized his name into the future commercial brand "Milestii Mici".

Local ancient underground galleries disturb imagination, reaching the Chisinau borders. The first parties of wine were brought into the galleries at the end of the 60-es and the results exceeded all expectations. The limestone played the role of a natural accumulator of constant humidity (85-95%) and temperature (+12–+14ºC) throughout the year. As longer the wines are stored in such ideal conditions, as better their qualities are. The wines are being brought at the enterprise for many decades, only there becoming splendid collection and high quality wines.

The State Enterprise Quality Wines Industrial Complex "Milestii Mici" was found in 1969 as a mini-complex for storing, preserving and maturing high quality wines.

The small amounts of wine (not more than 100 th. dal.) produced at the primary processing grapes factory were stored in oak barrels and enameled, still tanks, in cool and quiet wine cellars. The obtained high quality wines were appreciated by experts and simple consumers.

During the years the enterprise changed its name and its status several times.

At the moment it is a State Enterprise specialized in the production, storage and sales of alcoholic drinks. Their qualities strike with their wise perfection, which beneficially reflects the image of Moldavian wines as a whole. The production potential of the enterprise is being improved day by day. Yearly the specialists of the enterprise select the best Moldavian wines and work with them, increasing their qualities and properties.
Cellars "Mileştii Mici" form a true city underground străzisubterane, whose length is 120km marede. Cellars "Small Mileştii"were entered in Guinness Book as the largest wine collection in Europe. "Golden Collection" includes the approximately 2 million bottles of wine. Moving our car a few kilometers in the central avenue Champagne, Cabernet Street cotim we can to get Chardon Avenue, Feteasca street and stop at museums wines and cognacs.


HELPFUL INFORMATION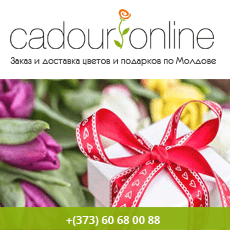 TELEPHONE NUMBERS OF TAXI SERVICES IN CHISINAU
☎14002 ☎14111 ☎14428 ☎14100 ☎14333 ☎14747 ☎14499 ☎14555 ☎14911 ☎14101 ☎14000 ☎14110 ☎14250 ☎14441 ☎14444 ☎14005 ☎14554 ☎14800 ☎14004 ☎14120 ☎14222 ☎14006 ☎14090 ☎14442 ☎14007 ☎14098 ☎14448 ☎14008 ☎14999 ☎14474 ☎14545 ☎14700 ☎14777