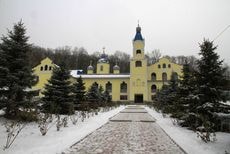 Monastery "Veveriţa" is a recently formed monastic settlement, situated on the outskirts of the village with the same name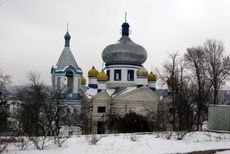 Bocancea Monastery is located in the village of the same name, Singerei district, 105 km from Chisinau, 40 km from Balti.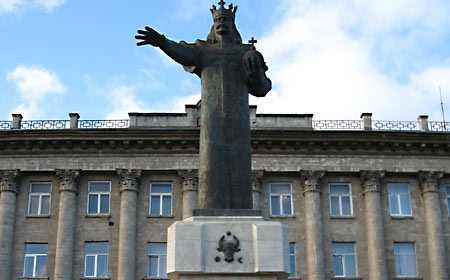 Bălţi is a city in Moldova. It is the second largest in terms of area and economic importance after Chişinău, and the third largest in terms of population after Chişinău and Tiraspol. The city is one of the five Moldovan municipalities. Sometimes also called "the northern capital", it is a major industrial, cultural and commercial centre and transportation hub in the north of the country. It is situated 127 kilometres (79 mi) north of the capital Chişinău, and is located on the river Răut, a tributary of the Dniester, on a hilly landscape in the Bălţi steppe.
The word "bălţi" (pl. of Romanian sing. "baltă") in direct translation means "sloughs". It is believed that the city had been named thus because it was founded on a hill dominating the wetland formed where the creek Răuţel ("Little Răut") falls into the river Răut.

In addition to the official name Bălţi and the Russian name Бельцы (Beltsy), between 1940-1989 in Moldovan Cyrillic alphabet, and after 1989 in Russian, the name was/is also rendered in Cyrillic as Бэлць (Russian pronunciation: [ˈbeltsʲ]).
Most of the city's industry centres on food processing, notably in the production of flour, sugar, and wine. Manufacturing of furniture and agricultural machinery also plays an important role in Bălţi's economy.

The service sector has developed after 1989 to cover the basic needs of the population.

The 1st motorized infantry brigade "Moldova" of the Moldovan army (out of a total of 6 brigades - three infantry, one artillery, one airborne and one anti-aircraft) is located in Bălţi. A unit of Soviet "Tochka-M" short-range rockets, each carrying 500 kg of conventional explosive, was known to be based in the city. No up to date information is available.

Symbol of the city


HELPFUL INFORMATION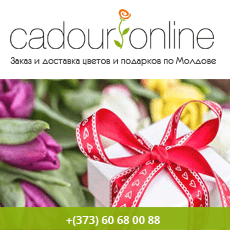 TELEPHONE NUMBERS OF TAXI SERVICES IN CHISINAU
☎14002 ☎14111 ☎14428 ☎14100 ☎14333 ☎14747 ☎14499 ☎14555 ☎14911 ☎14101 ☎14000 ☎14110 ☎14250 ☎14441 ☎14444 ☎14005 ☎14554 ☎14800 ☎14004 ☎14120 ☎14222 ☎14006 ☎14090 ☎14442 ☎14007 ☎14098 ☎14448 ☎14008 ☎14999 ☎14474 ☎14545 ☎14700 ☎14777