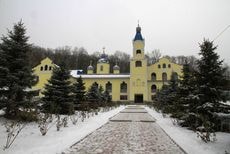 Monastery "Veveriţa" is a recently formed monastic settlement, situated on the outskirts of the village with the same name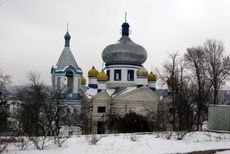 Bocancea Monastery is located in the village of the same name, Singerei district, 105 km from Chisinau, 40 km from Balti.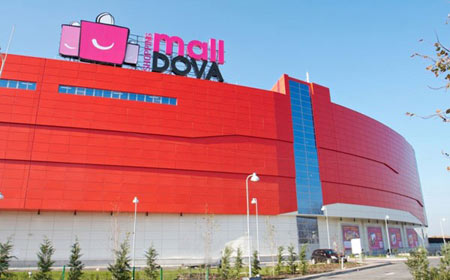 Shopping MallDova
Open daily, no vacation days, in times is 10:00 - 22:00
Situated on one of the largest thoroughfares in Chisinau, Dacia Boulevard, Shopping MallDova direct access to public transport network so you can move the following means of transport:
Trolleybuses: 15, 17, 18
Minibuses: 101, 115, 117, 175, 154
Buses: 5, 23.
Being located near the center of one side and the botanic and elsewhere, allows easy access from all directions by public transport Chisinau city, moved to the shopping center across the city.: Botanical center, Ciocana Riscani and Buiucani .
Top Shopping centrlui MallDova construction began in June 2007 by "Leogrant" total investment allocated to this complex have been estimated at 56 million, with total area of 70,000 sqm of which 25,000 sqm rentable area intended. Mall architecture is something new for Moldova, consisting of: four storey central atrium covered with glass and supported on thin steel arches that highlight the beauty of the structure and allows natural light into the traffic of visitors is provided by four vertical ladders escalators, a panoramic elevator and stairs on each floor, and the belt is connected between the ground and underground parking. Levels provides ample openings of shops visible position. The shopping center also offers its visitors the 750 seats outside and underground parking.
The opening of this shopping center on 15th November 2008, is the most important event on the retail market in Moldova. Shopping MallDova offers new ways to spend your free time, visitors enjoying its facilities to international standards. Center unites under one roof over 100 stores, fashion, accessories and services, international five anchors and a supermarket with a total area of 2300 sqm.
MallDova offers a combination of 14 themed restaurants, cafes and pastry shops, ideal for meetings with friends and family. Spaces for this area are designed so as to provide a unique atmosphere.
Cafe & Restaurants
Spending time spaces are designed in such a way to satisfy all needs of its customers, offering the finest dishes. This section is the following cafes and restaurants:
Bier Platz;
Mykonos;
Robert's Coffee;
Sim Sim;
Trattoria della nonna;
Planeta Sushi;
Season's;
Don Taco.
Fast Foods

For people who use their reasonable maximum time MallDova Shopping offers a range of fast-food restaurants. Here you can quickly take a nutritious snack without losing time:
GP;
Moly Potato;
McDonald's;
R-KFC;
Woking Noodles;
Sbarro;
Roka'n Rolla.
Fashion & Accessories
Subdivision and add value to design a shopping center that offers the best mix of entertainment and socialization. In this section you can use the following services:
Shopping MallDova includes the largest retail destination for Chisinau. At your disposal are arranged four different levels of accessories and apparel from the most renowned international and local brands. There were also exhibited unique brand to Moldova, but which can be found here.
Jewellery
Trendy, stylish jewelry for every taste and purse, the largest selection only in Shopping MallDova. Luxury Jewellery brands, a wide range of jewelry, jewelry kits, jewelry, and accessories.
Meli Melo Paris
Swarovski
Assos
Watches
Luxury Swiss Watches at the most reasonable prices, new collections, for the most refined taste. When choosing a watch, you'll be pleasantly surprised at the variety of collections and high level of customer service. You can choose the proper disposal of your vast assortment, watches from the middle class up to the top.
Health & Beauty
To always show great, to seduce others, MallDova Shopping allows you to choose from a variety of edible luxury perfume, for her and for him.
Yves Rocher
Ina Center
Ovico
Home Decor & Gifts
All you need for your home for decoration, to preserve its special appearance, emphasizing functionality, you can at any time to shop for this in Shopping MallDova, which were specially designed for such needs some stores not will let you leave unsatisfied.
But if you need a gift for a special occasion or simply for pleasure, always only here at affordable prices, most special items for special people in your life.
Address:

Chisinau, sect. Botanica, Str. Tree, 21.
Phone: (373 22) 603-255
Fax: (373 22) 603-303


HELPFUL INFORMATION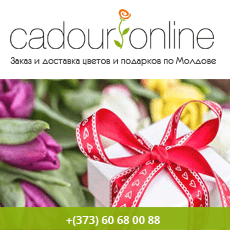 TELEPHONE NUMBERS OF TAXI SERVICES IN CHISINAU
☎14002 ☎14111 ☎14428 ☎14100 ☎14333 ☎14747 ☎14499 ☎14555 ☎14911 ☎14101 ☎14000 ☎14110 ☎14250 ☎14441 ☎14444 ☎14005 ☎14554 ☎14800 ☎14004 ☎14120 ☎14222 ☎14006 ☎14090 ☎14442 ☎14007 ☎14098 ☎14448 ☎14008 ☎14999 ☎14474 ☎14545 ☎14700 ☎14777