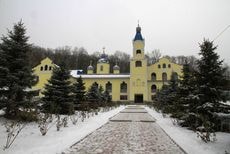 Monastery "Veveriţa" is a recently formed monastic settlement, situated on the outskirts of the village with the same name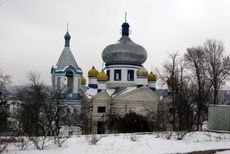 Bocancea Monastery is located in the village of the same name, Singerei district, 105 km from Chisinau, 40 km from Balti.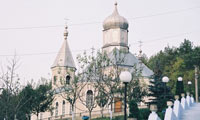 Cosauti monastery is situated about 5 km from the village Cosauti Soroca. The monastery was founded in 1994 by the village priest Cosauti Jerome Palli. It builds a church, where a project donated by IPS Daniel, Metropolitan of Moldova and Bucovina, dedicated "Assumption. " Thus, you church is finished in 1999, and then building up a body of cells with refectory.
Cosauti Monastery is located near the site called "the Pristol. Here, according to data, 170 years ago was a monastery, dedicated to the Virgin Birth, founded in 1729 by two priests, monks, Gabriel and Paul. Over time the monastery has come to ruin, so that in 1833, was closed.
Archive and wealth they were taught Călărăuşeuca monastery. In its place remained a small chapel where pilgrims now light candles and worship. Jobs at Abbey Cosauti be officiating in Romanian and Russian.


HELPFUL INFORMATION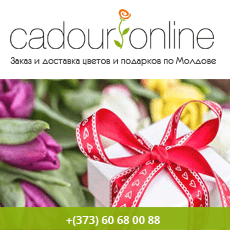 TELEPHONE NUMBERS OF TAXI SERVICES IN CHISINAU
☎14002 ☎14111 ☎14428 ☎14100 ☎14333 ☎14747 ☎14499 ☎14555 ☎14911 ☎14101 ☎14000 ☎14110 ☎14250 ☎14441 ☎14444 ☎14005 ☎14554 ☎14800 ☎14004 ☎14120 ☎14222 ☎14006 ☎14090 ☎14442 ☎14007 ☎14098 ☎14448 ☎14008 ☎14999 ☎14474 ☎14545 ☎14700 ☎14777