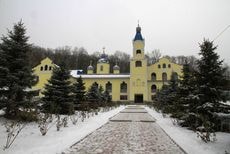 Monastery "Veveriţa" is a recently formed monastic settlement, situated on the outskirts of the village with the same name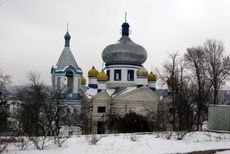 Bocancea Monastery is located in the village of the same name, Singerei district, 105 km from Chisinau, 40 km from Balti.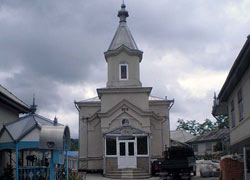 Negrea Monastery, is a new monastery being built today in the village of the same name, district Hinckley, about 70 km from Chşinău. The monastery is built on the former village church black, was built in 1878. Christians confess that the church in the village to commit divine service until the summer of 1969, as Philip Zagnat last priest. In the summer of 1969 the village held a massive land slide, which effectively demolished all the houses of this village. Locals say the village landslides have reached a few meters from the church and bypassing it, and changed direction to the right and left leaving behind the holy shrine untouched, with only some minor cracks. Big Sunday Liturgy of the year 1969 was the last, because after this church was closed by Soviet power.
As the church is not transformed into another place, the locals have kept the keys with great care. The church was closed for 30 years until the summer of 1988, when the "Great Sunday reopened and the first Holy Mass was committed by the parish priest named Gregory Iovu. In 1992 the parish priest of this church was named Andrei Tîrsînă. In the years 1993-1994 is Andrew priest, helped by Christians in the village and made a state farm renovated abode.
In 1994 the church was consecrated by Bishop Vicente, archbishop of Bender and Bender. At the initiative of the priest's family and Andrew Tîrsînă Christians in the village to take a decision to commit capital construction work needed to make this parish in the nunnery.
Thus, since 1995, with the blessing of His Eminence Vladimir, have started construction. On 27 February 1997, is registered as a monastery church (under construction).
Already more than three years on October 31, 2000, the monastery is open and consecrated by the Bishop Anatoly, Cahul and Lapusna bishop, confessor-manager is appointed Andrew Tîrsînă. In August 2004, is sanctified church summer Acoperemîntului Virgin. " Thus, with Christians and direct assistance Dorimedont bishop, bishop of Edineţ and Briceni bits were brought to the monastery of the holy relics of saints Saints 18 parents of Holy Lavra of Kiev and became like a gift to this great and holy monastery.
Acualmente monastery Negrea (under construction) has 30 monks, abbots, refectory, church, winter, summer church, of arable land and other necessary ancillary spaces.


HELPFUL INFORMATION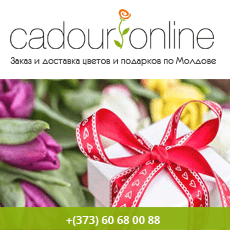 TELEPHONE NUMBERS OF TAXI SERVICES IN CHISINAU
☎14002 ☎14111 ☎14428 ☎14100 ☎14333 ☎14747 ☎14499 ☎14555 ☎14911 ☎14101 ☎14000 ☎14110 ☎14250 ☎14441 ☎14444 ☎14005 ☎14554 ☎14800 ☎14004 ☎14120 ☎14222 ☎14006 ☎14090 ☎14442 ☎14007 ☎14098 ☎14448 ☎14008 ☎14999 ☎14474 ☎14545 ☎14700 ☎14777