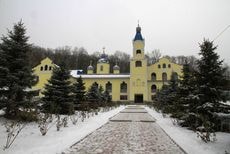 Monastery "Veveriţa" is a recently formed monastic settlement, situated on the outskirts of the village with the same name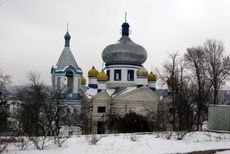 Bocancea Monastery is located in the village of the same name, Singerei district, 105 km from Chisinau, 40 km from Balti.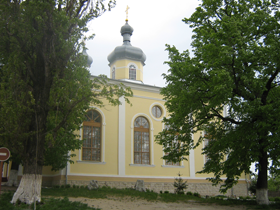 Raciula Monastery is located in the village of the same name, Calarasi district, about 45 km from Chisinau or 10 km from Calarasi. From the village you can go to monasteries Hirjauca Raciula and Hirbovat. According to the monastery was founded in the last years of the eighteenth century by the brothers John and Andrew Rosca, the estate Razesi Lupu Stratan.
Church dedicated to the Virgin Birth, was built around 1800 and the winter church, where Nicholas is great worship dates from 1822, with subsequent renewals in the last decades of the nineteenth century. Access to the monastery is on a street named St. Mary. The name of the monastery Raciula many stories are related, especially the Communist period. It this a center for anti-communist resistance.
Currently the monastery has several holy relics brought from Russia. The great church is in the process of restoration, taking jobs in the St. Nicholas church. Her appearance is quite subtle, but surrounded by much greenery and flowers planted along many different ways. Establishments currently have a monastery of nuns, which due to lack of finances lead a meager living.
CONVENT "NATIVITy OF ThE MOSThOLy ThEOTOkOS"
Raciula Village or Calarasi region.Tel.: (+ 373 244) 64-256, mob.: (+373) 792-94-266


HELPFUL INFORMATION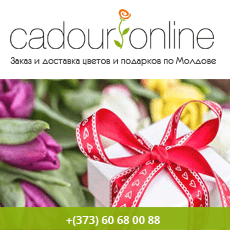 TELEPHONE NUMBERS OF TAXI SERVICES IN CHISINAU
☎14002 ☎14111 ☎14428 ☎14100 ☎14333 ☎14747 ☎14499 ☎14555 ☎14911 ☎14101 ☎14000 ☎14110 ☎14250 ☎14441 ☎14444 ☎14005 ☎14554 ☎14800 ☎14004 ☎14120 ☎14222 ☎14006 ☎14090 ☎14442 ☎14007 ☎14098 ☎14448 ☎14008 ☎14999 ☎14474 ☎14545 ☎14700 ☎14777