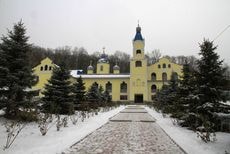 Monastery "Veveriţa" is a recently formed monastic settlement, situated on the outskirts of the village with the same name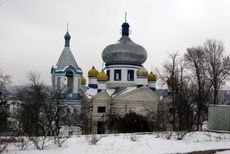 Bocancea Monastery is located in the village of the same name, Singerei district, 105 km from Chisinau, 40 km from Balti.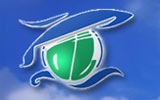 Our centers employ top-ranking professionals. All our ophthalmologists were trained on contact eyesight correction methods at Helmholtz Moscow Research Institute of Eye Diseases (Russia) and at С iba Vision advanced professional training center for contactologists (Switzerland).


All ophthalmology centers are equipped as mini-polyclinics with state-of-the-art computerized diagnostics tools, such as: Reichert (Leica, USA), Topcon (Japan), Rodenstock (Germany). Any of our medical offices offers comprehensive and computerized eyesight diagnostics and ophthalmologist's advice regarding your eyesight and eye health. He/she will recommend the appropriate treatment and the schedule for your subsequent visits, if needed.
Oficiu principal şi salon "Optic-Lux"


| | |
| --- | --- |
| Moldova 2012, Mun. Chişinău, Str. 31 August, 101 | tel/fax: (+373 22) 22-24-76 |
| e-mail: info@opticlux.com | (+373 22) 22-55-32 |
Salon "Optic-Lux"

| | |
| --- | --- |
| Mun. Chişinău, Str. Ştefan cel Mare, 123 | tel:(+373 22) 23-54-95 |
| Mun. Chişinău, str. Dacia, 4 | tel: (+373 22 ) 56 96 12 |
Cabinet de corecţie a vederii cu lentile de contact:

| | |
| --- | --- |
| Policlinica Cancelariei de Stat | |
| Str. V. Pârcălab, 46 cab. 319 | tel: (+373 22) 25-15-39 |


Filiala or. Bălţi:
| | |
| --- | --- |
| Str. Decebal, 101 cab. 304 | tel. mob. 91 20999 |
Web: www.opticlux.com




HELPFUL INFORMATION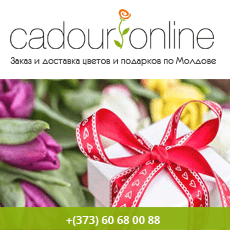 TELEPHONE NUMBERS OF TAXI SERVICES IN CHISINAU
☎14002 ☎14111 ☎14428 ☎14100 ☎14333 ☎14747 ☎14499 ☎14555 ☎14911 ☎14101 ☎14000 ☎14110 ☎14250 ☎14441 ☎14444 ☎14005 ☎14554 ☎14800 ☎14004 ☎14120 ☎14222 ☎14006 ☎14090 ☎14442 ☎14007 ☎14098 ☎14448 ☎14008 ☎14999 ☎14474 ☎14545 ☎14700 ☎14777