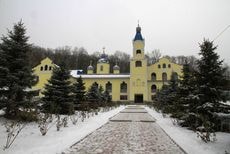 Monastery "Veveriţa" is a recently formed monastic settlement, situated on the outskirts of the village with the same name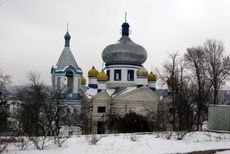 Bocancea Monastery is located in the village of the same name, Singerei district, 105 km from Chisinau, 40 km from Balti.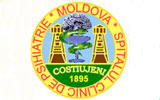 Public medical institution, was founded in 1895 in Chisinau region. Hospital provides a wide range of services within the 19-block sections, the following specialties:

1. General Psychiatry, adults and children;

2. Specialized sections for children;

- psihotuberculoza

- neurosis

- epilepsy

3. Judicial Psychiatry

4. ICU and intensive care

5. Part of treatment by coercion

In the hospital are all made exclusively at national level expertise, such as:

expertise vitality

military and medical-legal (ambulatory and stationary).

The team consists of 110 physicians, of whom 90 percent are physicians skilled categories, including 6 medical doctors, 300 nurses and 400 technical personnel and employees of infermieri.


Contacts:

Moldova, Chisinau, city Codru,

Costiujeni Street. 3, code - 2011
Tel. (+373 22) 79 40 91 79 41 83
Fax: (022) 76 15 69

Web: http://www.psihiatrie.md/


HELPFUL INFORMATION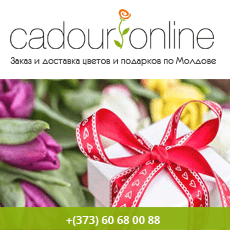 TELEPHONE NUMBERS OF TAXI SERVICES IN CHISINAU
☎14002 ☎14111 ☎14428 ☎14100 ☎14333 ☎14747 ☎14499 ☎14555 ☎14911 ☎14101 ☎14000 ☎14110 ☎14250 ☎14441 ☎14444 ☎14005 ☎14554 ☎14800 ☎14004 ☎14120 ☎14222 ☎14006 ☎14090 ☎14442 ☎14007 ☎14098 ☎14448 ☎14008 ☎14999 ☎14474 ☎14545 ☎14700 ☎14777