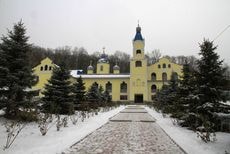 Monastery "Veveriţa" is a recently formed monastic settlement, situated on the outskirts of the village with the same name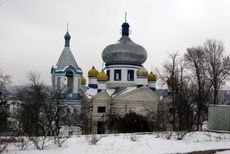 Bocancea Monastery is located in the village of the same name, Singerei district, 105 km from Chisinau, 40 km from Balti.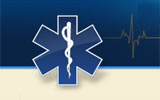 Medical and public health institution National Scientific-Practical Centre of Emergency Medicine (PMSI CNŞPMU) was founded in 1959. Currently 5 PMSI CNŞPMU already includes out-patient department of traumatology and orthopedics clinic of 619 beds and Center of Disaster Medicine.


PMSI offers the following services and has CNŞPMU comprises the following sections:
1. Emergency Medical Assistance Service

Section 903 Emergency Medical Assistance
Cardiology Department
Department of Pediatrics

3. Outpatient Service of Traumatology and Orthopedics

SATşiO 1
SATşiO 2
SATşiO 3
SATşiO 4

2. Clinical Services:

Orthopaedic-Traumatology Clinic 150 beds.
Surgery Clinic 140 beds.
Neurosurgery Clinic 80 beds.
Neurology Clinic 70 beds.
Maxillo-facial clinic 30 beds.
Urology Clinic 40 beds.
Gynaecology Clinic 30 beds.
Microsurgery Clinic 30 beds.
Municipal Center with 8 seats hemodialysis and 9 beds.
Clinical ICU-intensive care beds 30.

4. Laboratory services:

Department of Pathology.
Endoscopy Department.
Imaging service.
Radiology Department
Ultrasound Division
Rehabilitation Department.
Department of Functional Diagnostics.
Anesthesiology Service.
Clinical-diagnostic laboratory.
Bacteriological laboratory.
Department of Emergency Medicine.
Contacts:
Chisinau Moldova, Toma Ciorba 1
Tel: +373 22 25-07-04
Fax: +373 22 23-53-09
e-mail: anticamera@urgenta.md
Web: urgenta.md


HELPFUL INFORMATION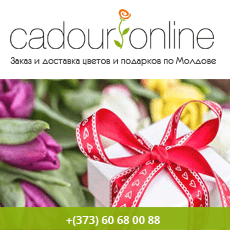 TELEPHONE NUMBERS OF TAXI SERVICES IN CHISINAU
☎14002 ☎14111 ☎14428 ☎14100 ☎14333 ☎14747 ☎14499 ☎14555 ☎14911 ☎14101 ☎14000 ☎14110 ☎14250 ☎14441 ☎14444 ☎14005 ☎14554 ☎14800 ☎14004 ☎14120 ☎14222 ☎14006 ☎14090 ☎14442 ☎14007 ☎14098 ☎14448 ☎14008 ☎14999 ☎14474 ☎14545 ☎14700 ☎14777