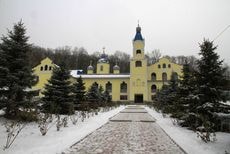 Monastery "Veveriţa" is a recently formed monastic settlement, situated on the outskirts of the village with the same name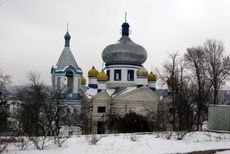 Bocancea Monastery is located in the village of the same name, Singerei district, 105 km from Chisinau, 40 km from Balti.

The "Family Pharmacy" is a national leader in the delivery of goods for beauty and your health. LLC "Family Pharmacy" and began operations in August 2005 by setting up two subsidiaries, which served as a starting point in the history of one of the largest and most modern network of pharmacies in the Republic of Moldova. Currently the Network "Family Pharmacy" includes over 42 branch offices located both in Chisinau municipality and in most regional centers, everywhere they are made available to customers in non-stop.
Release pharmaceutical prescriptions under compensated also offers discounts based on the discount cards.
Products can be found on the network '''Family Pharmacy:

Therapeutic Cosmetics and toiletries and personal hygiene;


Food products, personal care, hygiene of children and pregnant women;

Para Products and Accessories

Pharmaceutical, medical and basic needs of family planning;

Medical technology for personal use, etc. ..

All at an affordable price the highest quality.

Network pharmacy "Farmacia Felicia"

Chişinău


HELPFUL INFORMATION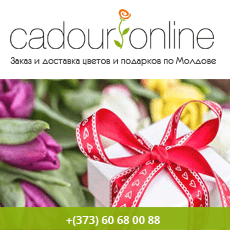 TELEPHONE NUMBERS OF TAXI SERVICES IN CHISINAU
☎14002 ☎14111 ☎14428 ☎14100 ☎14333 ☎14747 ☎14499 ☎14555 ☎14911 ☎14101 ☎14000 ☎14110 ☎14250 ☎14441 ☎14444 ☎14005 ☎14554 ☎14800 ☎14004 ☎14120 ☎14222 ☎14006 ☎14090 ☎14442 ☎14007 ☎14098 ☎14448 ☎14008 ☎14999 ☎14474 ☎14545 ☎14700 ☎14777