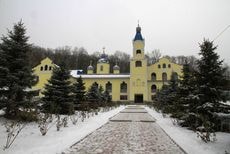 Monastery "Veveriţa" is a recently formed monastic settlement, situated on the outskirts of the village with the same name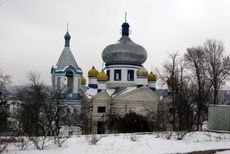 Bocancea Monastery is located in the village of the same name, Singerei district, 105 km from Chisinau, 40 km from Balti.

Clinic was founded in 2004.

Dental Center "ClasicDent"offers a wide range of dental services:
consultation - free

ultrasonic scaler,

Computerized diagnostics,

dental treatment of varying degrees of complexity,

dental prosthesis with the application of modern technologies

implants;

teeth whitening.

Because doctors work in strict accordance with the requirements and provisions of the "AntiSIDA" and "hepatitis" is absolutely excluded patients with these diseases, viral infection. The clinic operates a cabinet equipped with special equipment sterilization, where all instruments are thoroughly processed. Sterilization is carried out under the rules and requirements of sanitary-hygienic and epidemic in force and are subject to a systematic and rigorous scrutiny both internally and from the Republican Center for Preventive Medicine. All disposable equipment and handling of the new clinic is used only once! - is a law.

Contacts:
Chisinau, str G. Asachi, 29 (Telecenter)
Tel. (373-22) 72-66-91

Hours: Monday - Friday: 8.00 - 18.00
Saturday: 8.00 - 14.00,
Sunday - rest day.
Emergency Dental Care: 0-794-55953 (24 hours)


HELPFUL INFORMATION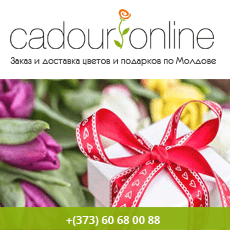 TELEPHONE NUMBERS OF TAXI SERVICES IN CHISINAU
☎14002 ☎14111 ☎14428 ☎14100 ☎14333 ☎14747 ☎14499 ☎14555 ☎14911 ☎14101 ☎14000 ☎14110 ☎14250 ☎14441 ☎14444 ☎14005 ☎14554 ☎14800 ☎14004 ☎14120 ☎14222 ☎14006 ☎14090 ☎14442 ☎14007 ☎14098 ☎14448 ☎14008 ☎14999 ☎14474 ☎14545 ☎14700 ☎14777