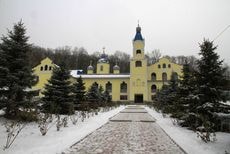 Monastery "Veveriţa" is a recently formed monastic settlement, situated on the outskirts of the village with the same name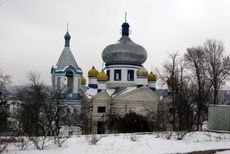 Bocancea Monastery is located in the village of the same name, Singerei district, 105 km from Chisinau, 40 km from Balti.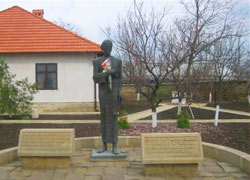 Mateevici Alexei is one of the youngest and most renowned poets of Bessarabia. Decedet young priest at the age of 19 years on the front, where he was sent for his ideas too radical. However the young man left behind an impressive literary heritage, a set of nonfiction works about the history and development of Christianity in Moldova, as well as a collection of translations, poiezii lansaţte after his death.
It is his poem "Our Language" Alexandru Cristea put notes, became the anthem of the Republic of Moldova.

Alexei Mateevici Museum in Zaim was founded in 1988 to commemorate the 100th anniversary of the poet. Museum keeps more than 7,000 articles, photographs and objects is part of the museum complex personale.Acesta "spiritual ring, which includes also the Holy Archangels Michael and Gabriel Church, which is buried in the courtyard of the poet's father, Father Michael, a former primary school building where Alexei studied Mateevici permanent exhibition "Peter Path" Path family house, and several columns of water, built during the Turkish domination.
In one of the halls of the museum is the so-called "Table of Silence", where the dust is deposited on the graves of the classics of Romanian literature: Mihai Eminescu, Ion Luca Caragiale, Henry Wadsworth, Sadoveanu and the graves of his parents Alexei Mateevici.
Every spring in memory of the young poet, Zaim is organized in a talent contest "treasure" and today's poem Mateevici.


HELPFUL INFORMATION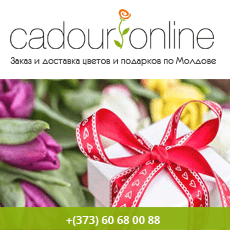 TELEPHONE NUMBERS OF TAXI SERVICES IN CHISINAU
☎14002 ☎14111 ☎14428 ☎14100 ☎14333 ☎14747 ☎14499 ☎14555 ☎14911 ☎14101 ☎14000 ☎14110 ☎14250 ☎14441 ☎14444 ☎14005 ☎14554 ☎14800 ☎14004 ☎14120 ☎14222 ☎14006 ☎14090 ☎14442 ☎14007 ☎14098 ☎14448 ☎14008 ☎14999 ☎14474 ☎14545 ☎14700 ☎14777