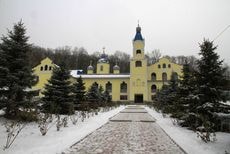 Monastery "Veveriţa" is a recently formed monastic settlement, situated on the outskirts of the village with the same name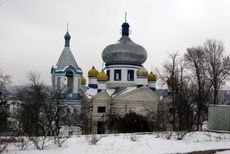 Bocancea Monastery is located in the village of the same name, Singerei district, 105 km from Chisinau, 40 km from Balti.
Remittances from migrants in Moldova for 11 months of 2010 increased compared to the similar period of 2009 by 6.3% - up from 1.126 billion dollars, the agency shall refer to multimedia data of the National Bank of Moldova.

Lion's share of the total amount (86%) was delivered by multiple money transfer systems.
The currency structure has returned about 54.1% of the dollar, 40.6 - the euro, 5.3% - the Russian ruble. Regarding the volume of transfers from various countries in Moldova, Russia and Italy are leaders.
Source: http://www.newsmoldova.ru/


HELPFUL INFORMATION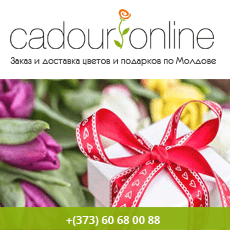 TELEPHONE NUMBERS OF TAXI SERVICES IN CHISINAU
☎14002 ☎14111 ☎14428 ☎14100 ☎14333 ☎14747 ☎14499 ☎14555 ☎14911 ☎14101 ☎14000 ☎14110 ☎14250 ☎14441 ☎14444 ☎14005 ☎14554 ☎14800 ☎14004 ☎14120 ☎14222 ☎14006 ☎14090 ☎14442 ☎14007 ☎14098 ☎14448 ☎14008 ☎14999 ☎14474 ☎14545 ☎14700 ☎14777