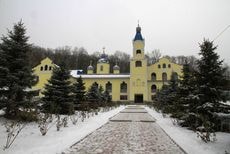 Monastery "Veveriţa" is a recently formed monastic settlement, situated on the outskirts of the village with the same name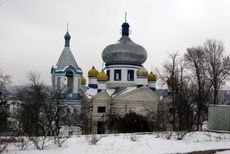 Bocancea Monastery is located in the village of the same name, Singerei district, 105 km from Chisinau, 40 km from Balti.
Inflation in Moldova in December 2010 amounted to 1,3%, and in general over the past year - 8,1%, was reported on Thursday multimedia news agency of the National Bureau of Statistics of Moldova.

Thus, in the last month of the year, food prices in Moldova rose 2% on food prices - 1.4%, while the rates for services rendered to the population increased by 0.1%. Overall, in 2010, food prices rose 7.1% on food prices - 7.7%, while the rates for services rendered to the population - by 9,7%.

In December 2010 the largest price increase among foodstuffs was registered for grapes - by 16,7%, oil - by 10,4%, dietary eggs - by 9,7%, fruits - by 4.7% in number of apples - by 15,6%.

Vegetables rose by 4,4%, in particular, carrot prices rose by 10% for garlic - 6,8%, of cucumbers - 6,4%, on the cabbage - 4,9%. Milk and dairy products went up by 2,7%, including the cost of milk increased by 4.3%, cheese - by 3.2%. At the same time prices have fallen citrus fruits - by 7,1%, for non-alcoholic beverages - by 2,1%, sugar - by 0,5%.

Fuel has risen in price by 5,4%, in particular, coal prices increased by 6%. The cost of fur products increased by 3,8%, spare parts and accessories for motor vehicles, as well as newspapers and magazines - on 2,3% in both cases. However, reduced rates of photo-and video equipment, telephones, kitchen appliances - by 0.5% in all cases. Tariffs for international rail transport has increased by 2,9%, repairs and maintenance of machines - on 1,4%.
Source: http://www.newsmoldova.ru/


HELPFUL INFORMATION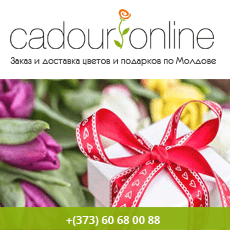 TELEPHONE NUMBERS OF TAXI SERVICES IN CHISINAU
☎14002 ☎14111 ☎14428 ☎14100 ☎14333 ☎14747 ☎14499 ☎14555 ☎14911 ☎14101 ☎14000 ☎14110 ☎14250 ☎14441 ☎14444 ☎14005 ☎14554 ☎14800 ☎14004 ☎14120 ☎14222 ☎14006 ☎14090 ☎14442 ☎14007 ☎14098 ☎14448 ☎14008 ☎14999 ☎14474 ☎14545 ☎14700 ☎14777