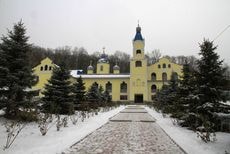 Monastery "Veveriţa" is a recently formed monastic settlement, situated on the outskirts of the village with the same name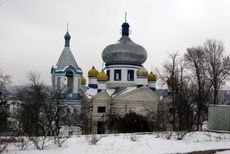 Bocancea Monastery is located in the village of the same name, Singerei district, 105 km from Chisinau, 40 km from Balti.
Moldova took 36 place out of 134 countries in the ranking of Gender Equality Global Gender Gap Report 2009, annual rate of World Economic Forum (WEF).

As reported by Infotag The rankings took into account the equality of economic opportunity between men and women, including wages, employment and access to jobs requiring high skills.

Also take into account access to education, women's participation in politics, social and public activities, life expectancy and the proportions of sexes in the population.

Among the countries of the former USSR the best positions in Latvia (14), Lithuania (30) and Belarus (34). Estonia on the 37 th place, Kazakhstan - 47, Russia - 51, Uzbekistan - 58. Worst of all, with equality of sexes in post-Soviet affairs in Georgia - 84, Tajikistan - 87, Azerbaijan - Armenia 90 - 91.

Neighboring countries such as Ukraine and Romania on 61 and 70 places respectively.

In the first place in the ranking - Iceland. Followed by Finland, Norway, Sweden, New Zealand. At the last place is Saudi Arabia, Benin, Bhutan, Pakistan, Chad and Yemen.

On women's economic opportunities of Moldova on 26 place in the world, and in educational opportunities - at 63.


HELPFUL INFORMATION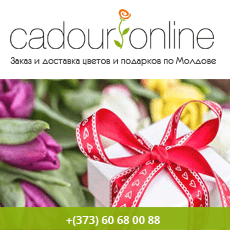 TELEPHONE NUMBERS OF TAXI SERVICES IN CHISINAU
☎14002 ☎14111 ☎14428 ☎14100 ☎14333 ☎14747 ☎14499 ☎14555 ☎14911 ☎14101 ☎14000 ☎14110 ☎14250 ☎14441 ☎14444 ☎14005 ☎14554 ☎14800 ☎14004 ☎14120 ☎14222 ☎14006 ☎14090 ☎14442 ☎14007 ☎14098 ☎14448 ☎14008 ☎14999 ☎14474 ☎14545 ☎14700 ☎14777