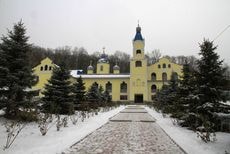 Monastery "Veveriţa" is a recently formed monastic settlement, situated on the outskirts of the village with the same name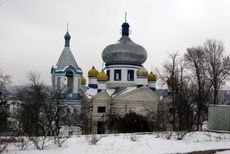 Bocancea Monastery is located in the village of the same name, Singerei district, 105 km from Chisinau, 40 km from Balti.
The delegation of the National Agency for Energy Regulation (ANRE), headed by its General Director Viktor Parlikovym, takes part in the Tenth International Conference on Investment and Energy Regulation, organized by the Regional Energy Regulators Association (ERRA).

As noted in the press service of ANRE, anniversary conference is the first event at the annual meeting of the ERRA, which runs from 16 to 19 May in St. Petersburg (Russian Federation). It is attended by over 100 regulators from participating countries ERRA.

The conference will be held on Monday and Tuesday, will be summed up in the regulation of energy and discussed the goals and objectives for the development of energy markets. Another topic of discussion will be the Russian energy market: the experience of development, prospects and investment. Conference organizers want to make it a platform for active exchange of experiences, ideas and opinions about the necessary changes for the development of energy markets and regulation of electricity and natural gas.

On Wednesday, representatives of the ANRE will attend the annual meeting of the ERRA, and on Thursday - a meeting of heads of regulation in the energy of the participating countries ERRA, in committee meetings on licensing and competition on tariffs and pricing, as well as in the working group on legal regulation. ERRA was established in December 2000, regulators from 15 countries of Central Europe and Eurasia, including Moldova. Then ANRE became a full member of this regional organization.

Currently, ERRA has 24 valid and 2 associate members and 4 affiliated members. The main objective of ERRA is to promote the improvement of energy regulation, the establishment of independent regulatory bodies, improve cooperation between them.


HELPFUL INFORMATION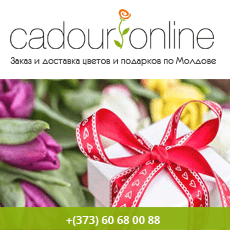 TELEPHONE NUMBERS OF TAXI SERVICES IN CHISINAU
☎14002 ☎14111 ☎14428 ☎14100 ☎14333 ☎14747 ☎14499 ☎14555 ☎14911 ☎14101 ☎14000 ☎14110 ☎14250 ☎14441 ☎14444 ☎14005 ☎14554 ☎14800 ☎14004 ☎14120 ☎14222 ☎14006 ☎14090 ☎14442 ☎14007 ☎14098 ☎14448 ☎14008 ☎14999 ☎14474 ☎14545 ☎14700 ☎14777