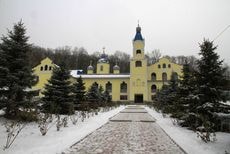 Monastery "Veveriţa" is a recently formed monastic settlement, situated on the outskirts of the village with the same name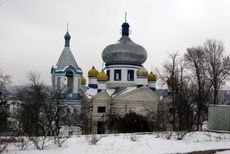 Bocancea Monastery is located in the village of the same name, Singerei district, 105 km from Chisinau, 40 km from Balti.
An evening dedicated to celebrating 161 years since the birth of the famous Romanian poet Mihai Eminescu, will be held on January 15 in the House of Nationalities.

In the event will be opened the exhibition of fine art painters and those of national ethnocultural organizations, inspired by the work of Eminescu. However, the ethnic community library will be inaugurated with an exhibition of books and works on Eminescu's works, translated into the languages of national minorities in Moldova.

The event will culminate with the presentation of dramatic performance "Blue Flower", after the lyrics and realized stage version of the correspondence between Mihai Eminescu and Veronica Miclea. The title roles will be produced and actors Daniela Burlaca Iurie Gologan.


HELPFUL INFORMATION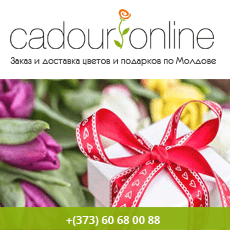 TELEPHONE NUMBERS OF TAXI SERVICES IN CHISINAU
☎14002 ☎14111 ☎14428 ☎14100 ☎14333 ☎14747 ☎14499 ☎14555 ☎14911 ☎14101 ☎14000 ☎14110 ☎14250 ☎14441 ☎14444 ☎14005 ☎14554 ☎14800 ☎14004 ☎14120 ☎14222 ☎14006 ☎14090 ☎14442 ☎14007 ☎14098 ☎14448 ☎14008 ☎14999 ☎14474 ☎14545 ☎14700 ☎14777