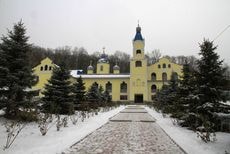 Monastery "Veveriţa" is a recently formed monastic settlement, situated on the outskirts of the village with the same name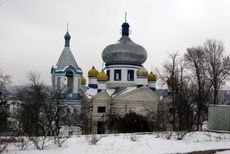 Bocancea Monastery is located in the village of the same name, Singerei district, 105 km from Chisinau, 40 km from Balti.
Communist Party has expressed displeasure at the fact that no one has a majority of parliamentary committees.

"The ruling coalition parties have promised Communist Party majority in four committees, which was not done because the President is the administrative function", - said the MP Sergiu Sirbu, a member of the faction.

Not in a parliamentary commissions on Wednesday PCRM has a majority.

Sirbu added that, given the situation, "Communist Party is not able to influence decisions of the commissions, send multimedia agency Novosti-Moldova.
Sourca: http://newsmoldova.md


HELPFUL INFORMATION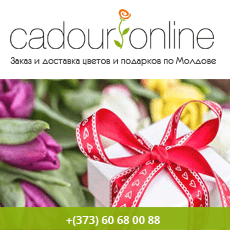 TELEPHONE NUMBERS OF TAXI SERVICES IN CHISINAU
☎14002 ☎14111 ☎14428 ☎14100 ☎14333 ☎14747 ☎14499 ☎14555 ☎14911 ☎14101 ☎14000 ☎14110 ☎14250 ☎14441 ☎14444 ☎14005 ☎14554 ☎14800 ☎14004 ☎14120 ☎14222 ☎14006 ☎14090 ☎14442 ☎14007 ☎14098 ☎14448 ☎14008 ☎14999 ☎14474 ☎14545 ☎14700 ☎14777