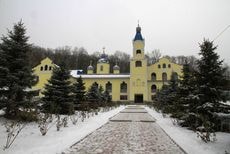 Monastery "Veveriţa" is a recently formed monastic settlement, situated on the outskirts of the village with the same name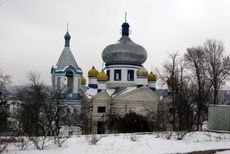 Bocancea Monastery is located in the village of the same name, Singerei district, 105 km from Chisinau, 40 km from Balti.
Transportation of goods, professional porters, transporting furniture from apartments, offices.
Transport vehicles from 3 to 6.5 meters in length.
Transportation of goods by bus - 90 lei / hour in areas of Chisinau.
Outside the city with bus transportation:

When loading / unloading machine stand for 15 min., for each minute over limit is paid with a lion / min.
When transporting furniture, special machines are employed long. 6 meters, the price of 150 lei / hour in town, outside the city in June lei per km.
Hiring porters for building materials, construction waste - 50 lei / hour up to the 5th floor above the price of 60 lei / hour costs, if the cargo is too heavy care costs 60 lei / hour.
Heavy equipment up to 1500 kg, ATMs to tranportare time costs from 60 - 75 lei.
Minimum order would be 1 hour, raising the floor is free.
Outside the city:
Truşeni – 160 lei transportarea

Vadul-Lui-Vodă – 210 lei

Străşeni – 210 lei

Dobruja – 200 lei

Sîngera – 130-150 lei

Băcioi – 120-150 lei

Vatra – 140-150 lei

Ialoveni – 120-140 lei

Suruceni – 180-210 lei

Stăuceni – 120-150 lei din centru

Cricova – 200 lei

Ghidighici – 120-150 lei

Dumbrava – 150 lei

Togatina – 180-200 lei

Budeşti – 200 lei

Coloniţa – 120-180 lei

Ceorescu – 210-220 lei

Magdăceşti – 150 lei

Pruncu – 130-150 lei

Balţata – 150-170 lei


Gratieşti – 120-130 lei


HELPFUL INFORMATION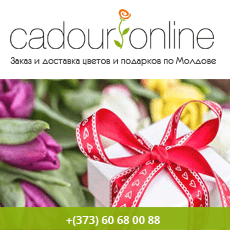 TELEPHONE NUMBERS OF TAXI SERVICES IN CHISINAU
☎14002 ☎14111 ☎14428 ☎14100 ☎14333 ☎14747 ☎14499 ☎14555 ☎14911 ☎14101 ☎14000 ☎14110 ☎14250 ☎14441 ☎14444 ☎14005 ☎14554 ☎14800 ☎14004 ☎14120 ☎14222 ☎14006 ☎14090 ☎14442 ☎14007 ☎14098 ☎14448 ☎14008 ☎14999 ☎14474 ☎14545 ☎14700 ☎14777