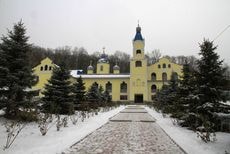 Monastery "Veveriţa" is a recently formed monastic settlement, situated on the outskirts of the village with the same name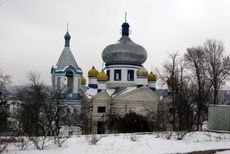 Bocancea Monastery is located in the village of the same name, Singerei district, 105 km from Chisinau, 40 km from Balti.
A city with exreme property, Comrat is situated in the southern wine zone of Moldova. It is known for production of red wines and muscats. In Comrat and its suburbs there are about 10 wine factories.

Food production is very developed in the city. Comrat is a home for food processing factories, alcohol production, and an oil processing plant (the first and only one in Moldova).

There is also such economic agents as a ferro-concrete factory, furniture productions, wood processing, production of plastic windows and doors, cattle butcheries, and transport companies.


HELPFUL INFORMATION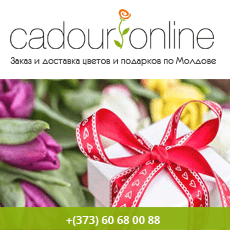 TELEPHONE NUMBERS OF TAXI SERVICES IN CHISINAU
☎14002 ☎14111 ☎14428 ☎14100 ☎14333 ☎14747 ☎14499 ☎14555 ☎14911 ☎14101 ☎14000 ☎14110 ☎14250 ☎14441 ☎14444 ☎14005 ☎14554 ☎14800 ☎14004 ☎14120 ☎14222 ☎14006 ☎14090 ☎14442 ☎14007 ☎14098 ☎14448 ☎14008 ☎14999 ☎14474 ☎14545 ☎14700 ☎14777