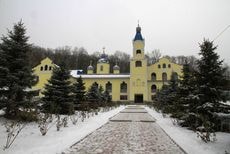 Monastery "Veveriţa" is a recently formed monastic settlement, situated on the outskirts of the village with the same name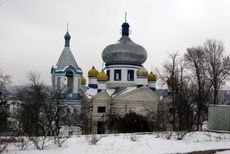 Bocancea Monastery is located in the village of the same name, Singerei district, 105 km from Chisinau, 40 km from Balti.
The majority of Moldova's media industry is based in Chişinău. The only national broadcaster in the country is the state-owned Moldova 1, which has its head office in the city. The broadcasts of TeleradioMoldova have been criticized by the Independent Journalism Center as showing 'bias' towards the authorities. There are some hopes that a new broadcasting code will resolve some of these issues.
The Romanian Pro TV Chişinău also broadcasts locally. It was repeatedly thwarted in its attempts to obtain a national license by the government. The station broadcasts a mixture of independent local news, in addition to entertainment and documentary programs from Romania. Pro TV remains on air despite numerous threats from officials to close it down.
Other TV channels are PRIME, Jurnal TV, Publika TV, CTC, DTV, Euro TV, MTV, MuzTV, NIT and TV 7. In addition to television, most radio and newspaper companies have their headquarters in the city.
The biggest broadcasters are SunTV, Satellit and Zebra TV. In 2007 two companies, SunTV and Zebra launched digital TV cable networks.


HELPFUL INFORMATION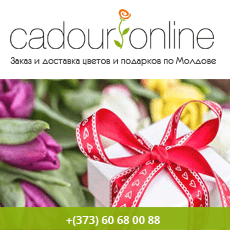 TELEPHONE NUMBERS OF TAXI SERVICES IN CHISINAU
☎14002 ☎14111 ☎14428 ☎14100 ☎14333 ☎14747 ☎14499 ☎14555 ☎14911 ☎14101 ☎14000 ☎14110 ☎14250 ☎14441 ☎14444 ☎14005 ☎14554 ☎14800 ☎14004 ☎14120 ☎14222 ☎14006 ☎14090 ☎14442 ☎14007 ☎14098 ☎14448 ☎14008 ☎14999 ☎14474 ☎14545 ☎14700 ☎14777